Team Trouble Laax 2019 is 10 days old and you probably seen Hallford shutting the whole thing down with his last second 540 and Sam Beckett hitting the roof of the newly built vert ramp on Instagram. We lost track of what went where already so we just put together two folders with a LOT of pictures. You'll find a whole bunch of skate shots and loads of impressions shot by Thibault Lenours and me, Alan Maag, plus an edit of the Live Stream cut by Sean Nguyen and filmed by him, Skiby Bobaj and Jackson Davis.
Alex Hallford // 540 // ©Thibault Lenours
In the end there was no real winner cause the Lovenskate and Pocket Fluff lads decided to split pots due to the fact that Sam Beckett got injured during the final run. The Vans Team came in third and Skate.ch came fourth. It's kinda weird to write this ranking cause it felt like there was just one big session out there...
Apart of that there was Jordan and Sox winning the Best Double Award and Martino Cattaneo winning the Best Grind Award on Friday night. Clearly we're not able to remember who exactly got some Swiss Franks out of the Cash for Tricks session, but Sam Beckett obviously crowned the first Vert Session by hitting the roof and knocking on the door for a possible Vert Jam next year.
Sam Beckett // Roofie // ©Alan Maag
The whole thing keeps getting better and better. The right people are coming back every year, bringing along friends. The staff organising all is growing through every event and giving their best getting things along all smoothly. The crowd gets louder and louder. We're getting more Bands up there. And the skating just hit the roof this year. Too many thing went down, so just hit the link and scroll through the folders. Pick what you want. All stuff is free of use in regard to contest documentation and hit me up if I can be of help with any words.
Oh right.. And keep your eyes open for the Team Trouble BBQ edit by Bobaj of our summer tour hitting the THRASHER Website sooner or later.
Pick up a copy of Hangup Zine 12 for Alan's article from the Team Trouble BBQ tour…
Sam Beckett | Madonna
Jeroen Bruggeman | Invert
Ben Broyd | Invert
Fede Boldini | One Foot Tailblock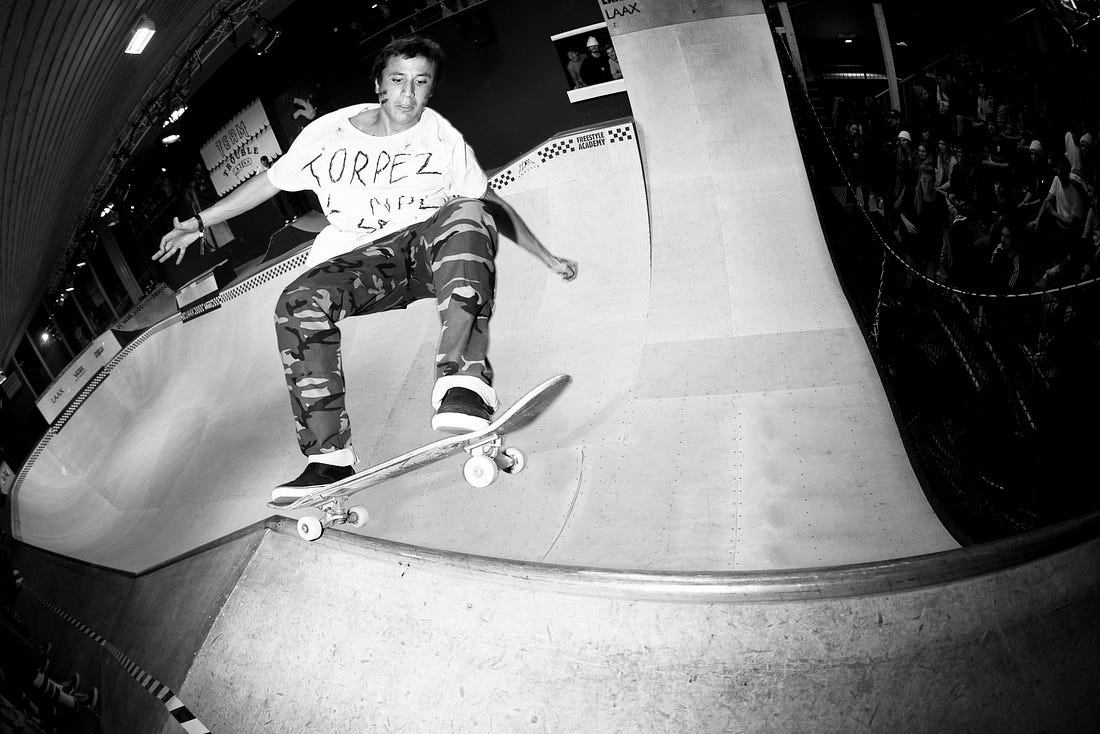 David Sanchez | Grind into Extension
Ben Broyd | Slob Fastplant
Alex Hallford | Lien
Aaron Wilmot | Bluntslide Transfer